DAX
May 24, 2022 0:19 GMT
DAX Hourly View
Over the past 87 days, the trend for DAX's price has been choppy and unclear. It has oscillated between $12831.51 and $14820.33.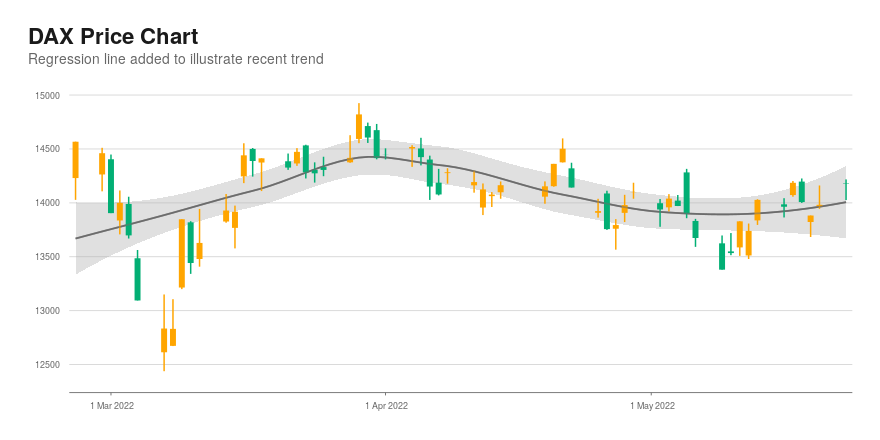 DAX Daily View
Over the past 133 days, DAX's price has been in a clear downtrend, falling by about $21.69 per day.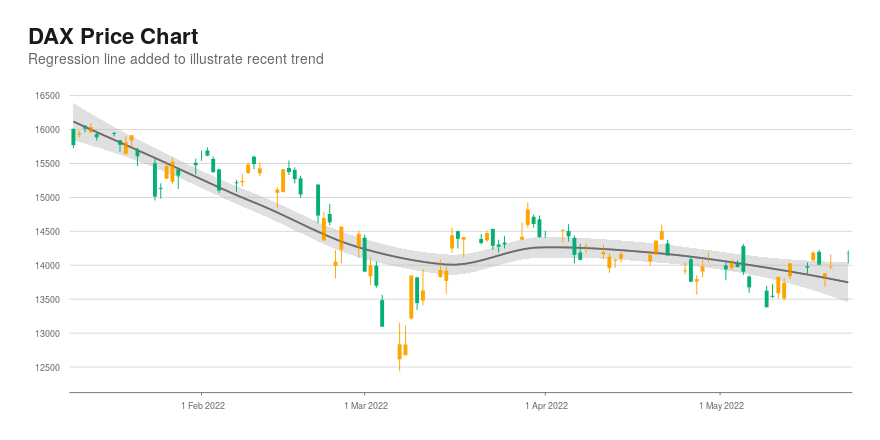 DAX Weekly View
DAX's price has moved down $1,030.73 over the prior 32 weeks.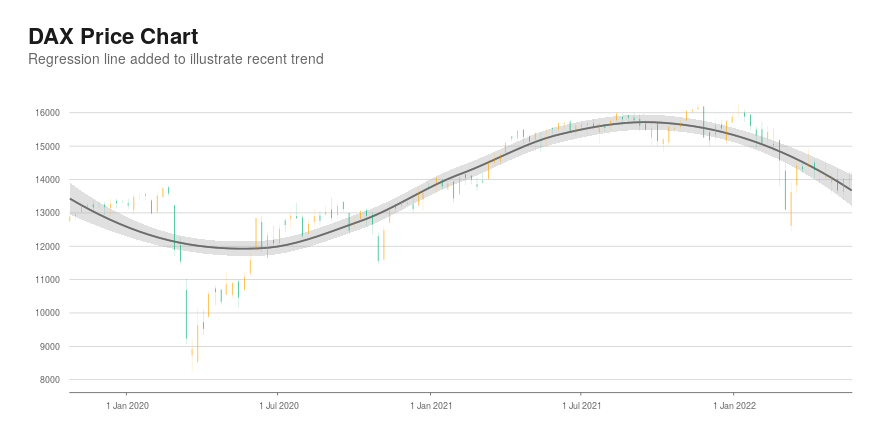 DAX Monthly View
DAX has a price of $14175.4, up 0.55% from its value 24 days prior.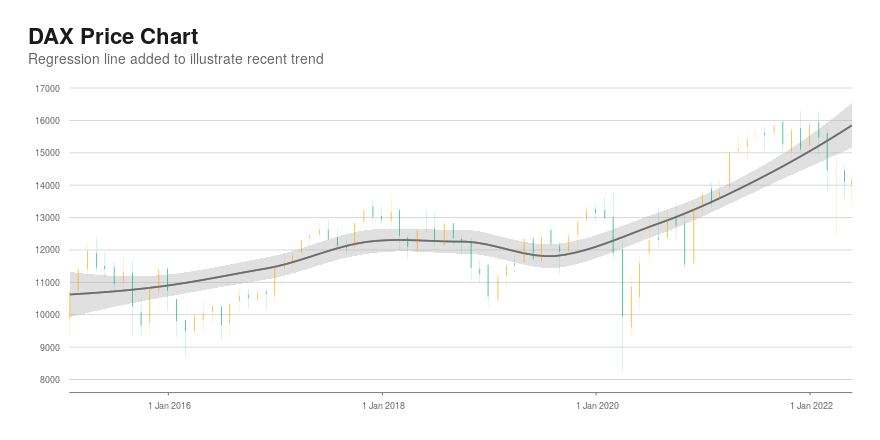 What is DAX Correlated With?
+ 500 – Internal server error
+ 500 – Internal server error